Waterproof Cold-Resistant Sealing Winter Army Camping Sleeping Bag
Item No.: NTM-1801

Size: 220x90x30 cm
Outer fabric : 310T Ribstop Nylon
Lining fabric: 210T polyester
Zipper: #10
Filling: 40g/㎡ Micro-fiber 2-layer
Weight: 2.2kg
OEM/ODM is acceptable
Whether you're a first-time camper, a seasoned veteran or a hardcore survivalist, you deserve the highest quality when you're shopping for camping and survival equipment. When sleeping outdoors, you need heavy duty, insulated and water-resistant army sleeping bags to ensure you always stay warm and dry.
Winter Army Sleeping Bag Usually features a camouflage design, military sleeping bags provide you with the functionality you need to stay safe when facing the outdoors. They feature superior warmth, so they are better insulated and keep in your body heat. They are designed to withstand a variety of climates and terrains, standing up to wear and tear for those extreme outdoor trips.
Features


1.The sleeping bag is strictly in accordance with SB/T10284-1997 national standards.
2.Warmth temperature from -15 degrees to 15 degrees
3.High quality waterproof fabric, standard PU waterproof coating in the back side
4.Different opines on colors:Multicam, MARPAT, ACU, OD green, COYOTE, BLACK, Tiger stripe, etc,
Accept all OEM/ ODM service with customized logo and package.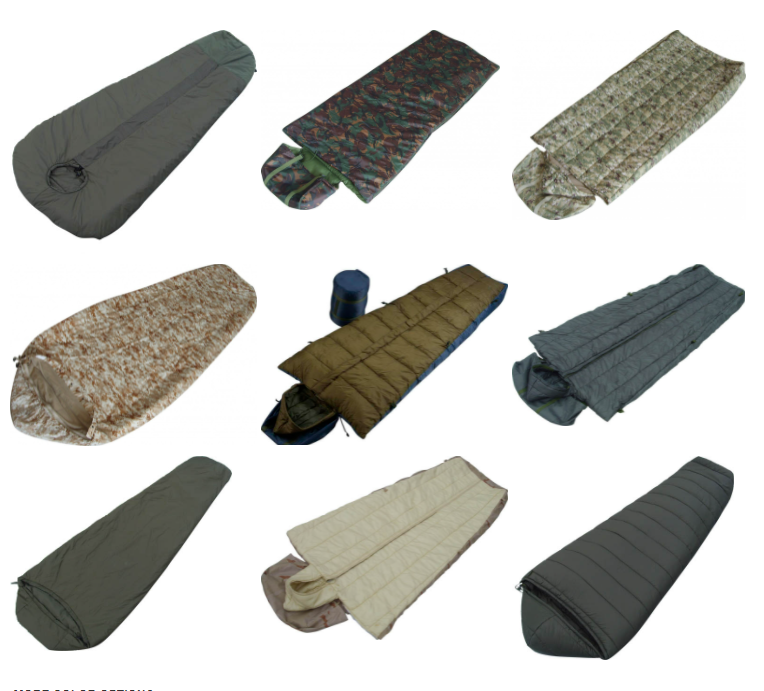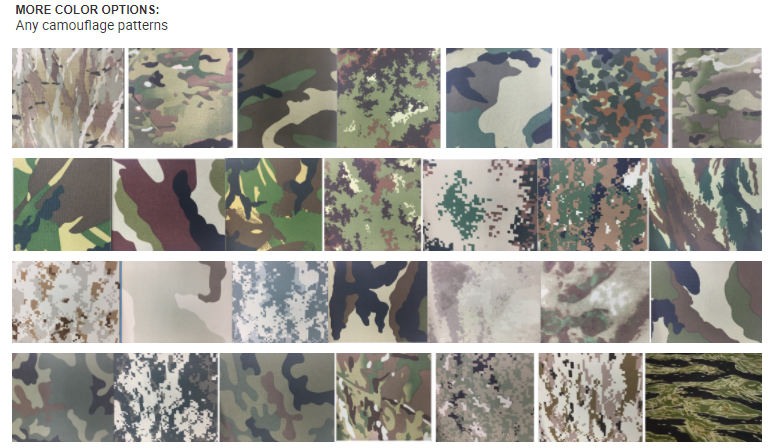 What to know before you buy a army sleeping bag
1.Practicality
Think about the activity you'll be doing that requires a sleeping bag, whether it's camping or backpacking. There's no sense in lugging a weighted sleeping bag designed to handle sub-zero temperatures if you're only using it on slightly chilly or warm nights. Consider the environments you plan on using it in the most before deciding on a purchase to ensure the maximum amount of use.
2.Weather conditions
Mountains, deserts and beaches are all unique environments with their own weather conditions. Some military bags are constructed of water-resistant materials to keep out moisture and make rainy nights manageable. Consider which weather conditions you will likely encounter.
3.Mobility
Weight and size affect how you transport and store a military sleeping bag. Usually, space is very limited when backpacking or camping. If the military sleeping bag is designed to handle sub-zero temperatures it typically is heavier and bulkier. A more versatile military sleeping bag typically is lighter and more portable.
If you want to get more details about the winter sleeping bag army, please feel free to contact us.
What to look for in a quality army sleeping bag
1.Material
Polyester, cotton and nylon are common materials used to construct military sleeping bags. They are designed to be durable while trapping one's body heat for a warm night's sleep. If you intend on sleeping in extreme conditions such as on a snowy mountaintop or in sub-zero temperatures, consider down filling.
2.Shape
Your military sleeping bag should be a snug fit to limit any air pockets that let precious heat escape or cold air to get in. Factor in your body type to achieve a proper fit. The mummy shape is a popular design because it's cone shape becomes tighter around the legs and feet.
3.Temperature rating
Arguably the most important feature to look for when purchasing a military sleeping bag is it's temperature rating. This tells you the lowest temperature the sleeping bag is designed to handle that will keep you warm. They are usually listed in the product descriptions.