What Supplies Should I Take Camping?
Sep. 26, 2022
Enjoying the wonderful outdoors is one of the best things about being an American. There are many cities, counties, states and national parks to explore, each offering different amenities for campers.

Many old military gears make great military camping gear for veterans and active duty military personnel. Camping conditions (location, weather, season) and campsites (remote, primitive, walking, driving) can help campers decide what military camping gear to pack.
What supplies should I take camping?
In most cases, you will need these items no matter where you are going or how long you plan to last. As you will be using these items on every trip, it is always wise to prioritize them when allocating your camping gear budget.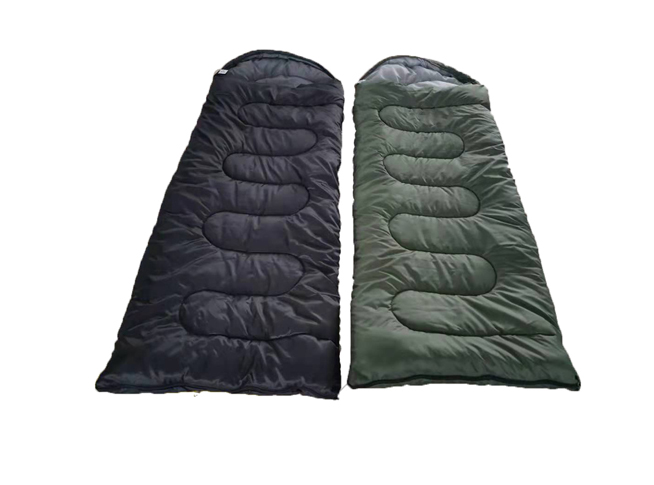 Sleeping Bag
Sleeping bags
A sleeping bag or camping blanket will keep you warm when you're sleeping outdoors, and they'll also give your body a little cushion. Most campers also choose to bring a sleeping pad, but this is not absolutely necessary, especially if you are the type who can sleep anywhere.
Most campers will also use tents, but extreme campers may prefer to use enclosed camping bags which will protect them from rain and snow. These are rarely fun for casual campers, but they can actually keep you warmer than a traditional tent in extreme conditions, and they can obviously help free up space in your rucksack and save a lot of weight.
Tent
Whatever type of camping trip is tackled, this military camping kit is a must. Camping at a car camping site gives campers the opportunity to get a 'taj-ma-tent' that can sleep around 8 people. Obviously, a tent of this size is not necessary for a couple, but a family should consider a large tent to make sleeping easier. The larger the tent, the more space there is for creature comforts such as a cot.
Smaller four-person, two-person, or one-person tents can also do the job. Remember that hiking into remote areas can be tiring, so packing a lightweight, portable tent is vital when considering assembling military camping gear.
Outdoor Tent
Backpack/storage
If camping in a drive-in campground, a backpack is not necessary. A storage box with a top helps to keep clothes and personal belongings dry and clean. The storage box can hold everything from clothes to cooking supplies and various camping equipment. However, campers who hike a few miles to reach the campsite will need a backpack. Remember to buy something that will carry everything you need during your camping trip. A small overnight bag may be affordable, but not good for a four-day wilderness camping trip.
Backpacks are one of the most overlooked pieces of military camping equipment because most people don't do backcountry camping, so they are purchased without an internal frame and proper weight distribution system, which can lead to back pain and discomfort. Research any military camping gear you plan to purchase.
Outdoor Backpack
Maps
If your camping party has any chance of reaching its intended destination, you will need a good map to help you get there. A good map is even useful when you're hiking along well-marked trails, as it will allow you to determine how far you've come (and more importantly, how far you need to go to reach the campsite).
Digital maps (such as those displayed on a mobile phone or tablet) are an interesting option for modern campers as they can provide a wealth of information that a paper map cannot. They also provide value in a safe environment as you can use your phone to contact help in an emergency.
However, there are problems with digital devices. They are much heavier than paper maps, and they rely on a good signal - a rarity in the wilderness. Therefore, it may be wise to take a paper map with you as a backup.
For more information about military camping gear, welcome to contact us today or request a quote.