Sleeping Bag Temperature Ratings Explained
Sep. 09, 2022
Summer is sleeping bag time. Sleeping under the stars by the campfire in mild temperatures is probably one of the best things to do in summer. Also on holiday, in mountain huts, or on the road, sleeping bags are a popular appliance. No wonder, because a sleeping bag allows you to stay where you like. Whether on the beach, in the car, or in the mountains, you should have the right sleeping bag for every job. We show you what to look for when choosing a sleeping bag.
The right fabric for the weather
Frozen or sweaty? Camping or bivouacking in summer or winter should never be a combination of both. This is why the manufacturers of sleeping bags also give temperature specifications (according to the European standard EN 13537) to guide you.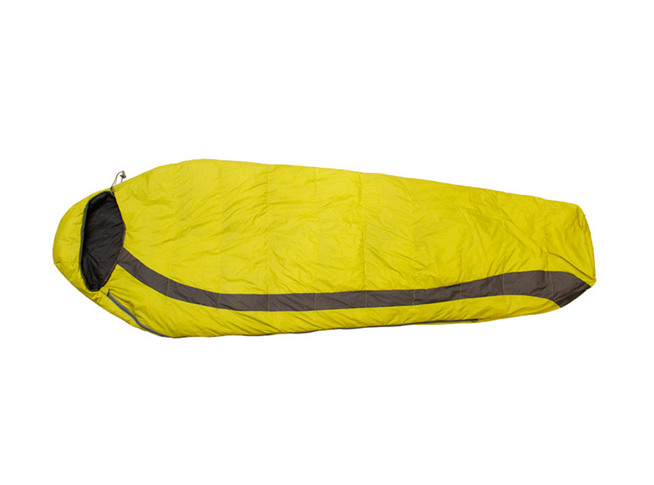 Sleeping Bag
Of course, it always depends on what you wear under your sleeping bag, how healthy you are and what the conditions are on site. So make sure you know exactly what the conditions and temperatures are on site and then equip yourself with the right sleeping bag.
EN and ISO temperature rating systems explained
You may have seen the "EN" (European Standard) or "ISO" (International Organisation for Standardisation) ratings when you bought your sleeping bag. EN (formally EN 13537) was the previous method, which is still used by many bags on the market, but in 2017, ISO took over and introduced a new standard (ISO 23537). That said, the ISO test is very similar to EN and we can talk about them as one method.
Both EN and ISO tests involve the use of a heated mannequin with long underwear, a cap, and a closed-cell foam sleeping mat on top and underneath. Technically, EN offers four ratings, but 'EN comfort' (the temperature at which the average woman can comfortably sleep all night) and 'EN lower limit' (the temperature at which the standard male can sleep for eight hours without waking up) are the most relevant.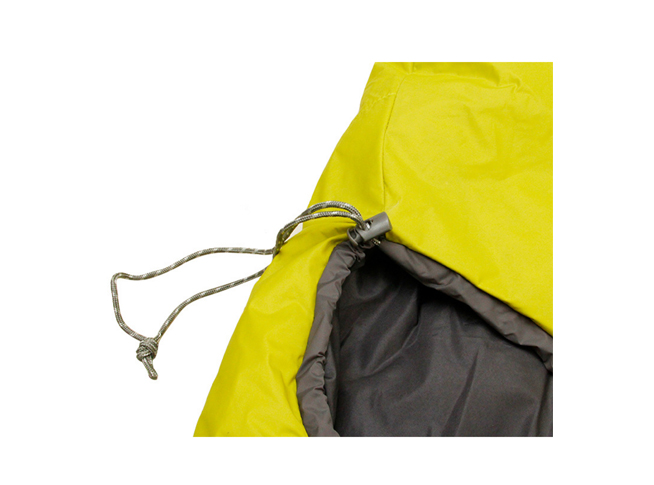 Sleeping Bag
A lesser referenced rating is 'EN Extreme', which is the temperature at which the standard female can remain for six hours without dying of hypothermia, but we do not want to have anything to do with that rating.ISO Comfort and Lower Limit ratings are very similar, although we like them to specify " Comfortable" for cold sleepers and "Restricted" for warm sleepers.
Sleeping bags by temperature
Before understanding how to rate sleeping bags, it's important to understand the categories grouped by temperature range. In warm, summer-like conditions or at lower altitudes, a summer bag (32 degrees F and above) may be a good way to reduce weight, space, and money. But remember not to go overboard - places like the Utah desert, for example, can still get cold at night. We consider the 3-season range to be 20 to 32 degrees Fahrenheit (and above) in the center, which is usually warm enough for most summer and shoulder season backpacking trips, especially in high mountain areas where summer temperatures can be below freezing. Also, a little extra warmth is usually not a bad thing. For winter camping and hiking (below 20 degrees Fahrenheit), a real winter bag is a necessity.
Summer/low altitude sleeping bag: 32°F and above
3-season sleeping bag: 20 to 32°F
Cold weather/winter sleeping bags: 20°F and below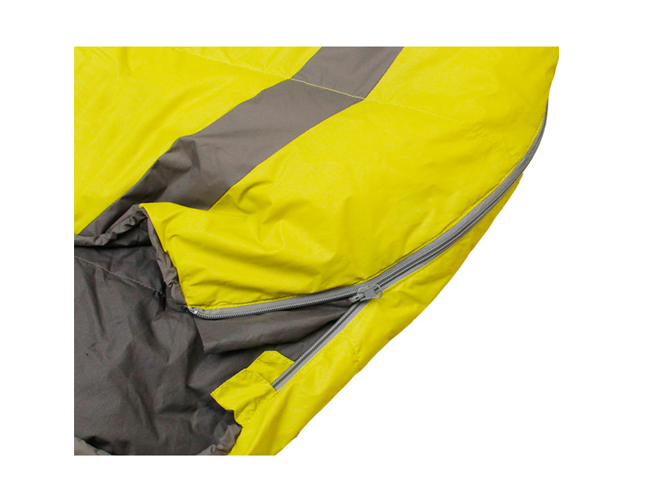 Sleeping Bag
The perfect sleeping bag for mild temperatures
Sleeping under the open sky is especially fun when it's warm outside in the summer. To avoid sweating in temperatures above 25 degrees, we recommend using a breathable sleeping bag. There are a variety of synthetic sleeping bags that provide the skin with the air it needs to breathe. But lightweight down sleeping bags are also recommended in summer as they absorb moisture well.
The perfect temperature for cold nights
Even on cold spring and autumn days, thin sleeping bags are not enough on the lake or in the mountains, especially on snowy days and in sub-zero temperatures. For these cold nights, a down sleeping bag is therefore absolutely recommended. The advantage: the down keeps you extra warm. In addition, the down sleeping bag is lighter and the sleeping bag is easy to store. This is essential if you have a long climb ahead of you.
Note: The down sleeping bag should be hung out to dry frequently. After all, down absorbs body fluids such as sweat. Also, down is usually treated to make it waterproof.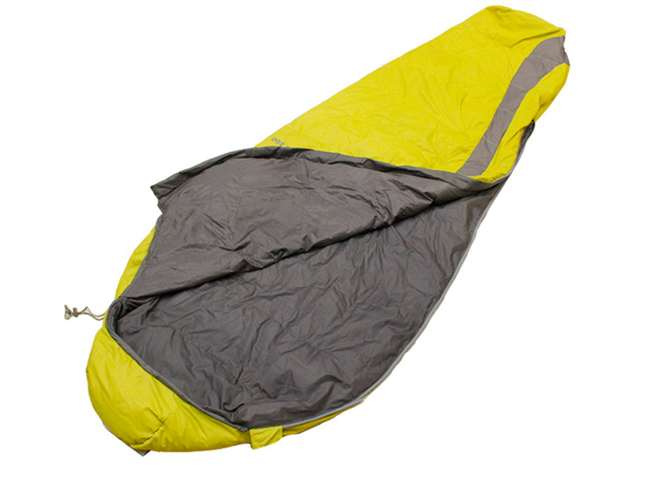 Sleeping Bag
Natur Outdoors duck down sleeping bag
Outshell fabric: 40D 300T nylon
Lining fabric: 300T nylon
Filling materials: 80% duck down, 20% polyester
Net weight per piece is around 1.1kgs
Size: 230 cm x 80cm x 50cm
Design: Mummy sleeping bag
Limited temperature: - 20 degrees
Package: 1pcs into a carry bag
Feature: lightweight, warm sleeping bag for outdoor activities, easy for carrying and attach to the hiking backpack
MOQ: 100pcs
Natur Outdoors has duck-down sleeping bags in stock and ready for shipment. Whether you need more information, a quote, or advice for a project, we would be delighted to talk to you.