Why Do I Sleep Better In A Sleeping Bag?
Mar. 24, 2022
Anyone that's spent a cold night in a tent shivering the night away has firsthand experience in understanding the importance of a sleeping bag. Indeed, a sleeping bag is one of the most important pieces of camping gear you'll ever buy.
Why do I sleep better in a sleeping bag?
1. It gives you a good night's sleep
Tent campers will technically sleep on the ground. A sleeping bag can still provide a little cushion for your back. If that's not enough for you, add a sleeping pad. This is a far cry from the bed you have at home, but it's enough to get you to sleep.
2. Good for emergency use
When you step out of the house, the adventure begins. It's always better to be prepared. Packing a sleeping bag will help you survive any unexpected event. Your tent or hammock may be damaged, misplaced, or even stolen. If this happens, at least you have your sleeping bag as your emergency shelter. A sleeping bag can also serve as your first aid blanket.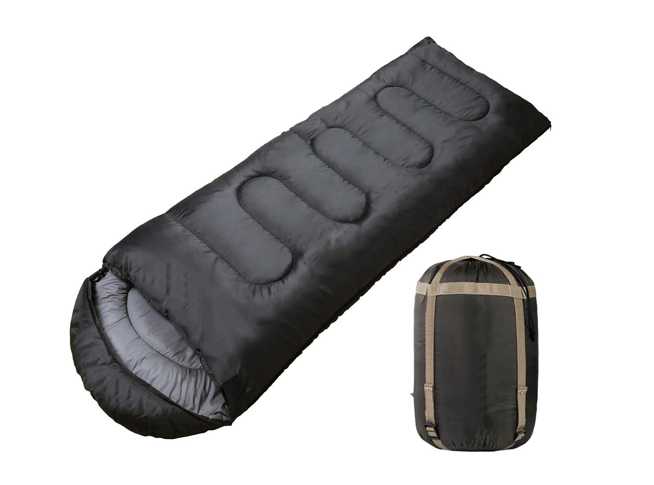 Sleeping Bag
3. Compact
The weight of camping gear should always be considered when packing for a trip. For those traveling by car or camper, bringing an airbed won't be much of a challenge. However, bushwalkers are better off using a sleeping bag because it is lighter and more compact. There are even sleeping bags that can be used as jackets to provide more space and extra warmers for your pack. Keep in mind that not all sleeping bags weigh the same. Its weight depends on the material and shapes it is made of.
A down sleeping bag is more compact than a synthetic bag, whilst a mummy bag is lighter and less bulky than a rectangular bag. Personal health should also be a consideration when bringing the right sleeping system.
4. Easy to set up
Inflatable beds take at least four minutes to fully inflate while sleeping bags are much easier to set up. All you have to do is take your sleeping bag out of the bag and put it on the ground. But before that, decide how you want to place your sleeping bag in the tent. You can set it to face the tent flaps or vestibule, or make it parallel to the entrance. Also make sure it does not touch the edge of the tent, as moisture may get the sleeping bag wet.
It's hard to choose the right camping equipment if you don't know what you need. Without the right equipment, your adventure can be as stressful as the reality you're trying to escape. You've probably heard it a million times before, but it's important to plan ahead. Research where you're going. Check the weather forecast. Predict the worst-case scenario. Make a list of all the items you will need and make sure a sleeping bag is one of them. There are different kinds of sleeping bags, each type designed to meet your needs and preferences.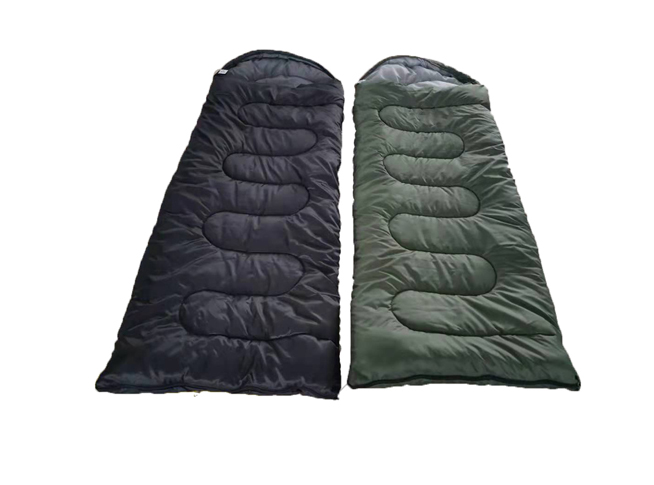 Sleeping Bag
There are cheap ones and expensive ones. But don't be easily fooled by the price. Invest wisely; otherwise, the product you buy may not last longer than expected. The good news is that you don't have to shop around for the best camping gear. Natur Outdoors Limited has everything you need - from outdoor gear to backyard accessories. There are plenty of great deals on the site. So search our list of products and buy your camping gear now.
Temperature: -17 degrees to 5 degrees
Fabric: 190T polyester With water repelent
Stock Quantity in 2000pcs
Quick Delivery Wholesale
Quick Link to the Sleeping Bag Supplier.
We devote ourselves to being a professional one-stop military/outdoor gear supplier, providing comprehensive and high-quality equipment to protect and help people to enjoy every moment in the outdoor ventures including military/hunting/camping activities.
For more information about sleeping bag wholesale, welcome to contact us today or request a quote.