Military Rain Coat Buying Advice and Considerations
Nov. 06, 2021
Whether you're on a mission or walking in the rain, military and survival ponchos are great for keeping you and the contents of your pack dry. Survival rain coats are for emergencies. As such, they need to be lightweight and easy to pack to minimize the space in your backpack.
Military rain coats need to meet the military's strict standards for quality and efficacy. Of course, for most people, it's not easy to get a heavy-duty poncho that will actually work in the military. Don't despair, because you can still have a military style rain coat check out Natur Outdoors Limited, which is probably the closest to a true military poncho of any other design on the market. Let's keep reading.
Waterproof
Two important factors to consider when looking for a rain coat are the level of protection it can provide from the elements and its ability to provide adequate airflow. The combination of good weather protection and adequate ventilation should help you avoid getting wet from both the outside and inside.
With Natur Outdoors rain coat, you'll be amazed at how effective a simple poncho can be in protecting against rain in inclement weather while providing good ventilation.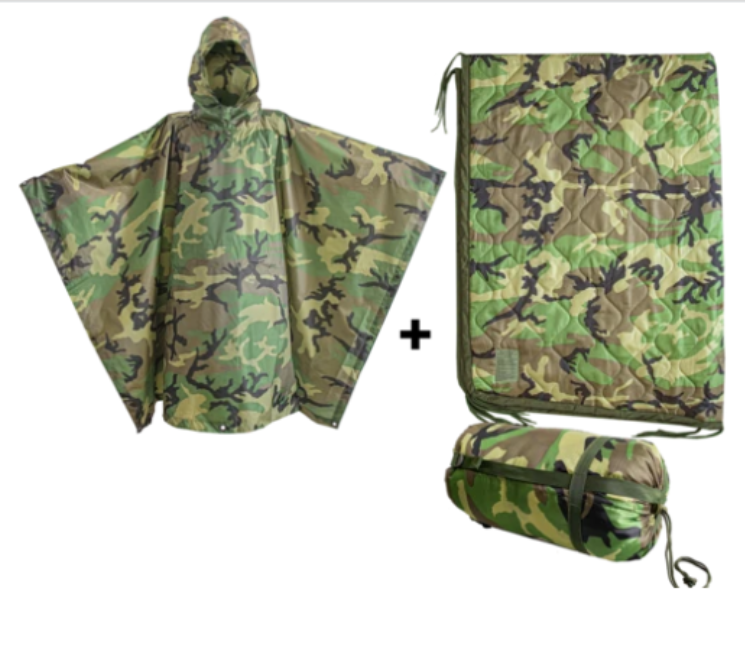 Weight and Packing
Many things can add/reduce the weight of a poncho, but the material and its thickness, as well as some features such as zippers, metal grommets, eyelets and pockets are the main culprits. The weight of rain coats varies by brand and material, but you definitely want a lightweight one. Foldable models take up very little space, providing you with more available space for your other gear.
Breathability
Many outdoorsmen use rain coats because they ensure good ventilation on trails, hills and anywhere else. In doing so, rain coats rely on their inherent ability to provide airflow. The typical rain coat design is a key factor in providing ventilation and air flow.
Versatility
The following is a list of the most popular and useful features of military survival rain coats.
Zippers, which have a variety of different uses, from providing additional ventilation to helping to keep a pack under the rain coat. Zippers help you get on and off easily when extra ventilation/warmth is needed.
Hood, a typical feature of ponchos, a large hood with a stiff protective brim keeps the rain out and allows the wearer to use the hood with or without headgear.
Grommets, found on multi-purpose rain coats, they reinforce the holes in the fabric and along with the mesh lacing allow for conversion to a tarp, rain jacket, camping or emergency shelter.
Drawcords, a key feature in inclement weather, drawcords and cord locks help adjust the hood and hem when needed.
Storage pockets, allowing for mounting and storage and protecting your rain coat from wear and tear. A typical military rain coat comes with a pouch.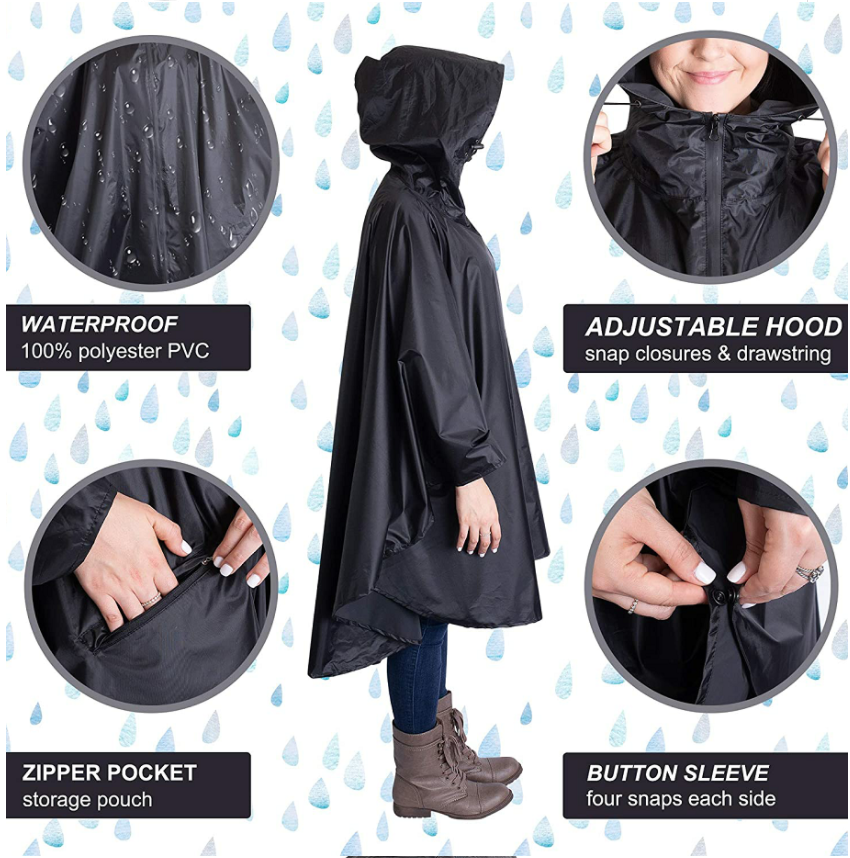 Fit and Comfort
Wet weather is notorious for limiting the mobility and comfort of those outdoors. Ill-fitting clothing and boots can increase discomfort. That's why it's important to have well-fitting clothing, boots and equipment available to you. A good, well-fitting rain coat won't restrict your movement, allowing you complete freedom of movement while keeping you and your pack dry.
210T PVC 3000 mm waterproof camouflage rain poncho - made of 190T/210T polyester. It's waterproof, flexible and breathable. In addition, the fabric offers a good balance of stretch, breathability and protection.
Durability
The military is known for its reliance on rugged and durable construction. Many of the designs here rely on military-spec construction, including hard-wearing materials, functionality and compact design. Everything about the best military rain coat designs is focused on ensuring performance, reliability and comfort in harsh conditions. natur Outdoors' ponchos' combination of water-resistant coated heavy-duty ripstop polyester material, good stitching and rugged detailing is definitely suitable for many situations.
Now you know the features and buying considerations for military rain jackets. We also have Poncho liner for sale. Please contact us for a quote.