How To Choose A Raincoat?
Apr. 27, 2022
Choosing a raincoat can be overwhelming when you're faced with a large number of choices in the store or online. However, finding the best raincoat for you is much easier when you know what to look for and how to narrow down your choices.
Liners
A good quality raincoat will have a hard outer shell or layer and a lining, with the outer layer consisting of waterproof fabric. For colder weather, it is best to buy a raincoat with a fleece lining. For warmer weather, buyers should look for versatility with a mesh lining or removable lining.
Length
Raincoats come in a variety of lengths. Longer raincoat styles provide better wind protection because they cover the legs and look smoother. Shorter raincoat styles are more popular and recommended by active people because they allow more freedom and movement.
Hoods
A hood can be very beneficial in inclement weather. This is especially true if you don't want to carry an umbrella with you. Look for an adjustable deep one with a drawstring around the opening, or perhaps even a design that allows you to hide the hood inside the collar.
Pocket placement
Another key feature to look for when purchasing a raincoat is the placement of pockets. This will ensure that your belongings and/or hands stay warm and dry. Waterproof pockets are usually achieved by placing them inside the jacket or by providing waterproof zippers or flaps for the exterior pockets.
Wrist Closures and Drawstrings
Wrist closures and drawstrings at the waist will further block the elements and/or add ventilation. These features are primarily found on lightweight raincoats, windbreakers, and pike coats.
Underarm Vents
While raincoats do a great job of keeping water out, some raincoats can absorb all the heat. If this is a concern, the main thing to do is to find an armpit with a zipper for ventilation during moderate to high-intensity activities. This is not usually the case with rubber rain jackets or heavier rain jackets, such as pike coats or windbreakers.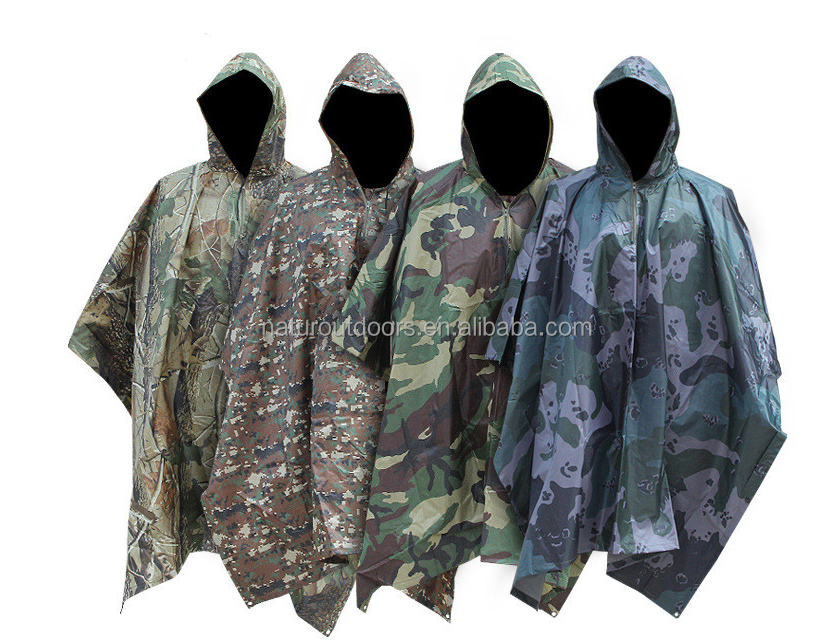 Fit
Obviously, you want your raincoat to look good, but making sure you choose the right size will also ensure you feel comfortable. Aim for a good fit that allows for layering and all-around movement underneath.
Color
Like any major closet item, neutrals are timeless, compliment most outfits, and can be worn year-round. If necessary, add your flare with bold rain boots and/or brightly colored umbrellas (women's rain boots)
Quick Tip
For outdoor activities, choose a poncho or lightweight windbreaker when breathability is important.
For professional setups, choose a windbreaker-style raincoat.
To minimize pouring rain, choose a rubber raincoat that relies on tradition.
For severe weather conditions, choose a parka. This type of raincoat will keep you warm and dry.
For outdoor work where staying warm and staying dry is crucial, choose a shorter, more flexible raincoat.
So on days when an umbrella simply isn't enough, make sure you have a raincoat on hand to protect you from inclement weather. High-quality raincoats will carry you through the gray and stormy skies of each season.
Need to get a quote and cooperate? Click here to contact us.