Advantages of Tactical Backpacks over Ordinary Backpacks
Jan. 10, 2022
Tactical backpacks are becoming more and more popular, increasingly replacing standard school bags, heavy luggage and briefcases. We'll dive into the details and choose our favorites, so if you're looking for a tactical backpack to add to your gear, then you've come to the right place.
Durability is the first defining attribute of a tactical backpack. You'll find high-end fabrics like Cordura and ballistic nylon in any backpack that lives up to its name. They have high tensile strength fibers that can withstand long-term wear and tear.
Another identifying feature of the Tactical Backpack is its militaristic look and feel. Tactical colors such as webbing, Velcro patch areas, and black, desert tan, OD green, and of course, camouflage are the most popular.
Weight
Tactical backpacks tend to be more durable than regular backpacks. These backpacks will be slightly heavier than other options, but you do get a lot of extra features.
These packs are designed to withstand a lot of weight, which means that if you have a well-stocked 40 liter pack, then adding a few pounds to the weight of the pack is not as important, as it will be a fraction of the overall weight.
Materials
The material used in these backpacks is very thick. This way, it can resist wear and tear, and also withstand all the weight in the backpack.
Nylon, polyester or oxford cloth, they are all great materials because they can be made to be very durable, but they are also lightweight, and they are also materials that can be given a waterproof coating, which is important to keep the contents dry.
Pockets and compartments
One of the hallmarks of tactical backpacks is the number of compartments they have. The standard setup for these bags is to have two large compartments in the middle of the bag, and then various other pockets on the front and possibly the sides of the bag as well.
This gives you a lot of flexibility in terms of where you can place your items to keep them safe. Being able to store a water bag is also a great feature because it means you don't have to carry any water bottles when you travel.
Outdoor Sports Military Climbing Bag Army Waterproof Camo Backpack
Portability
If you have a loaded 40-liter tactical backpack, then you know it's going to be heavy. In this regard, you want to make sure that it will feel comfortable even when the weight starts to add up.
In this case, just having shoulder straps is not enough. You need wide shoulder straps that will be heavily padded to be able to provide you with that layer of cushioning. As with the back panel, you want it to be made of breathable mesh so you don't get too hot and sweat too much.
Storage Capacity
The storage capacity of these bags is important for the type of activity you want to be able to accomplish. If you are going on a multi-day backpacking trip in the wilderness, then you will need a bag with a large capacity. If you're going out for a day hike, then you won't need as much capacity, so having a 20 liter bag will do the job.
A backpack with the MOLLE system means you can attach a variety of items to the back of the bag, even if it's full.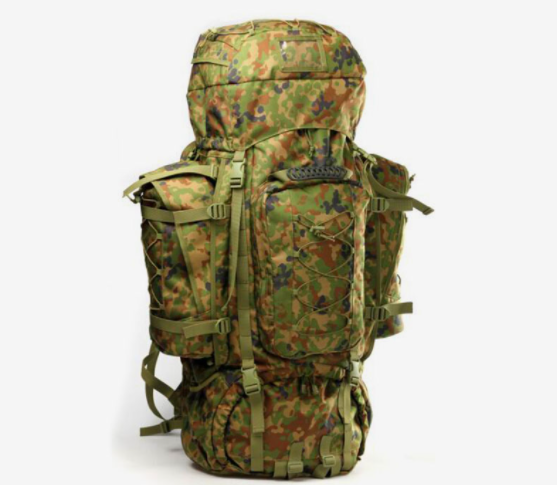 Hiking And Cross-Country Large Capacity Outdoor Backpack Camouflage Mountaineering Bag


Load-bearing capacity
Load capacity is the amount of weight that a backpack can carry. This is where tactical backpacks excel because they are able to carry a lot of weight before breaking, which increases their usability.
With these types of bags, you don't have to worry because they will be reinforced in weak areas. A tactical backpack will be able to carry a full set of heavy camping gear without any problems.
If you are a uniformed professional, if you are a weekend adventurer, if you are just a regular person doing your day job, we can recommend a tactical backpack for you. We accept custom orders and have a wide range of colors and styles to choose from. Contact us now for a reliable partnership.